Consume prebiotics to feed beneficial flora
Prebiotic benefits
• Selectively utilized by probiotic bacteria already in the colon, to promote their growth and colonization
• Normalize bowel function - may be used to manage diarrhea and constipation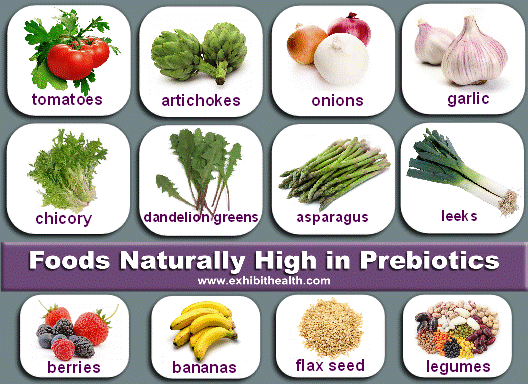 Prebiotic sources - include:
• FOS (Fructooligosaccharides) are the major class of prebiotics. Found in chicory, garlic, onion, wheat, rye, bananas, leeks, tomatoes, legumes, fruits, Jerusalem artichoke,and raw honey. FOS is a type of sugar that can dramatically increase the growth rate of beneficial bacteria.
• Fiber. Dominant in a healthy colon is BIFIDO bacteria, a family that thrives on dietary soluble fiber - i.e. the type in most fruits and grains. BIFIDO bacteria break down this fiber, creating fatty acids (called butyrate) that help promote healthy peristalsis in the colon to facilitate easy bowel movements.