Health benefits of hops (Humulus lupulus)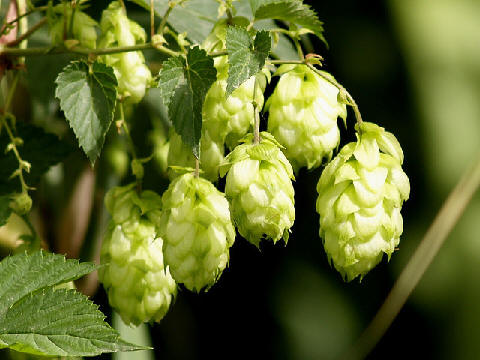 Hops are the flowers of the climbing vine
Humulus Lupus
(a member of the Cannabaceae family),
native to the Northern hemisphere.
Only the female hops flowers are cultivated, but male plants must be present for reproduction.
Hops flowers (inflorescences or strobiles) are primarily used to impart bitter, floral, fruity, or citric flavours and aromas in making beer, and to promote shelf life with its antimicrobial properties. However, hops also have medicinal uses derived from their content of the drug lupulin, and polyphenols.
To retain their acidic activity, hops must be dried and kept refrigerated. Their alpha and beta acids are easily oxidized. After 9 months only ~15% of original activity is retained. To improve stability, hops are usually converted into pellets or cut, milled, homogenized and pressed into more granules to increase density, and stored away from air and light to increase their stability.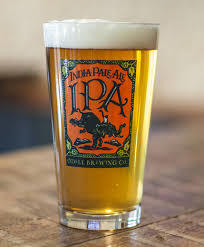 Health benefits of hops
Possible antiviral, anti-clotting, anti-inflammatory, and anti-tumor activity due to flavonoid compound XANTHOHUMOL in hops. Linus Pauling Institute has shown xanthohumol to be active against breast, colon, and ovarian cancer cells in vitro.
Antioxidant effect. Xanthohumol may protect brain cells from oxidative-stress induced neuronal cell damage that is thought may lead to neurodegenerative diseases, such as Alzheimer's and Parkinsons. (Lanzhou University, China study)
Sedative / anti-anxiety effect. Promotes sleep, especially in combination with the sedative herb valerian according to a number of placebo-controlled studies. Lupulin, the fine yellow resinous substance of the female hop flowers, has been found to quiet the nerves and induce sleep. Ives AW. (An experimental inquiry into the chemical properties and economical and medicinal virtues of the Humulus Lupulus, or the Common Hop. American Journal of Science. 1820:302-312, Blumenthal, 2000; Culbreth, 1927; Fluckiger and Hanbury, 1879; Gathercoal and Wirth, 1936; Greenish, 1909; Maisch, 1892; Meyer, 1960; Millspaugh, 1974; Schleif and Galludet, 1907; Washburn and Blome, 1927; Wilcox, 1912; Youngken, 1946).
Estrogenic effect. Hop extracts used to reduce menopausal symptoms; (The pharmacognosy of Humulus lupulus L. (hops) with an emphasis on estrogenic properties)
Other properties may include: digesive aid, diuretic, bile-increasing / liver cleansing.