The Common Cold and The Flu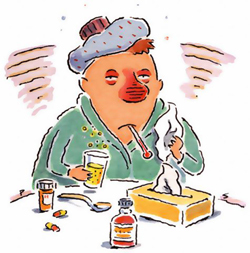 A cold and influenza ("The Flu") are respiratory illnesses caused by different viruses. More than 300 different viruses can cause colds and influenza E.g.adenovirus, rhinovirus, parainfluenza virus, coronavirus. Much smaller than a bacterium, a virus is a tiny cluster of genetic material surrounded by a protein wrapper that uses host cells to create copies of itself -and in so doing, sometimes destroys the host's cells.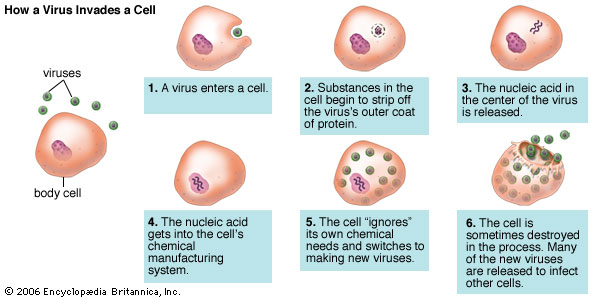 A cold will last, at most, a few weeks, but allergy symptoms can last all season.
You may have a bacterial infection instead of a cold or flu
Examples of bacterial infections. Include sinus, ear and lung infections (bronchitis and pneumonia), which may have the following symptoms:
• Fever over 102 °F (38.9 °C)
• Ear pain;
• Pain around your eyes, especially with green nasal discharge;
• Shortness of breath or persistent uncontrollable cough;
• Persistently coughing up green and yellow sputum;
If you have a bacterial infection, some of the natural antivirals used for cold/flu are also antibiotic
E.g. Grapefruit seed extract (GSE)