Guidelines for choosing Non-raw milk and dairy products
The ideal criteria we are looking for are (and there is no product that has them all):
Organic - non-GMO, fed organic food, no rBGH (recombitant bovine growth hormone) or routine antibiotics Dr. Joseph Mercola wrote an enlightening article informing us that many purported organic milk producers are selling CAFO (concentrated animal feeding operations) milk
"Aurora Organic Dairy in Colorado keeps 15,000 cows that are supposed to have access to pasture for the entire grazing season, but a Washington Post investigation revealed 90% were kept on feedlots, not pasture, at any given time"
- Dr. Joseph Mercola
- Most organic milk is now ultrapasteurized (most manufacturers find this necessary to ensure their specialized product will not expire on the shop shelf before it is sold).
From grass-fed animals - some are partially grass-fed, some 100% grass-fed
Vat (aka "batch") pasteurization - Low temperature processed to preserve nutrients. Milk has an 18 day shelf life.
The milk in Kalona SuperNatural™ milk, butter, sour cream and cream top yogurt has been batch pasteurized. It comes from small Amish and Mennonite farms in the Midwest and would you believe it? --- it's also grass-fed, organic, whole fat and not homogenized! A CLEAR WINNER!!!
The milk in Kalona SuperNatural™cottage cheese, cheese, and Greek yogurt has been HTST pasteurized.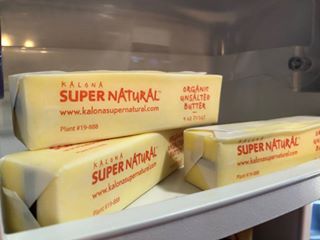 Available at Whole Foods Market, Sprouts Farmers Market, Natural Grocer and National Coop Grocers
Other pasteurization Methods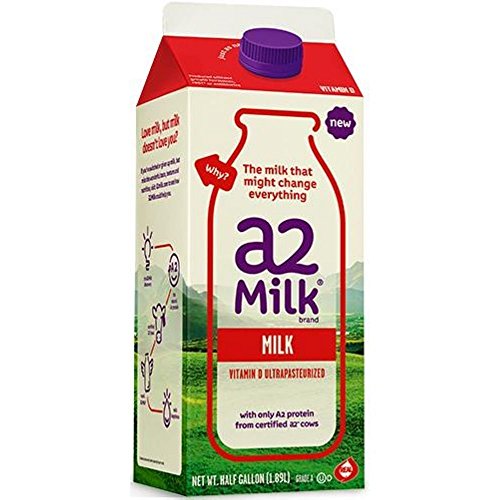 Some people may fare better with milk from cows / goats / sheep/water buffalo that produce only A2 casein milk - and not inflammation-causing A1 casein milk (mostly from Holstein-Fresian cows, large black and white cows known for their high production, and 90% of milk sold in grocery stores); A2 casein -producers include goats, buffalo and most Jersey and Guernsey cows.