How to use chlorine dioxide therapy for an ear infection
This therapy has been used successfully with children.
NEVER PUT UNDILUTED/ UNACTIVATED MMS IN THE EAR!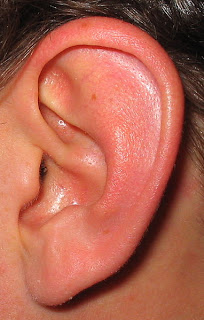 A properly prepared solution of diluted, activated sodium chlorite forms chlorous acid and chlorine dioxide, which speedily and effectively fight bacteria
How to prepare
(activate and dilute)

sodium chlorite solution to treat ear infection

▲ Put 10 ml ( 2 TEAspoons) of 5% solution of Master Mineral Solution (MMS) in a glass. If you have standard strength MMS (22.4% sodium chlorite) solution, you will first need to dilute some down to a 5% solution, which is less dangerous (not so alkaline) to handle

How to Make a 5% MMS solution from standard MMS (22.4% sodium chlorite) solution

▲ Add 10 ml (2 TEAspoons) of 10% citric acid

▲ Swirl to mix and let the activation continue for 10 minutes

▲ Add enough sterile (distilled or boiled and cooled) water to make a total of 500 ml.(approx. 16oz /2 Cups)

Apply solution into infected ear(s)

KEEP SOLUTION OUT OF THE EYES

▲ Apply solution to ear 3 - 4 times / day by ONE of the following application methods all requiring the head to be tilted to allow solution to enter ear:

(1) Fill an ear drop bottle and use dropper provided

(2) Use a syringe without a needle to put solution into ear

(3) Saturate a cotton ball and hold in the ear for 1 - 2 minutes

▲ After 1 - 2 minutes allow ear to drain - to err on the side of caution, drain after only 1 minute when treating a child's ear.
Reduce solution strength over the treatment period
First 2-3 days:
▲ Use above prepared solution at full strength. It typically takes a couple days to kill infecting bacteria
After 2-3 days:
▲ Dilute solution to half strength. Healing can take a week or two, so the extra days using a more diluted solution prevent any new infection during the healing process.
If still needed after a week:
▲ Cut the strength of solution in half again
▲ To immediately quell pain/stinging/burning flush ear with DISTILLED or STERILE (Boiled and cooled) water until discomfort subsides
▲ If pain or burning is experienced then reduce the strength of the solution being used. By pouring out and replacing some of the solution with more sterile water. Keep diluting in this manner until the solution does not cause burning.
Tom (silverfox) on curezone, who has a wealth of knowledge and experience using MMS for various health benefits