Overview
About skin cancer
Skin cancer can occur anywhere on the body, but most commonly occurs in skin often exposed to sunlight. E.g. the face, neck, and hands. It especially occurs in fair-skinned and fair-haired people, those who had freckles as a child and those who have blue eyes.
Types of skin cancer
There are 3 main types of skin cancer, which all begin in the epidermis: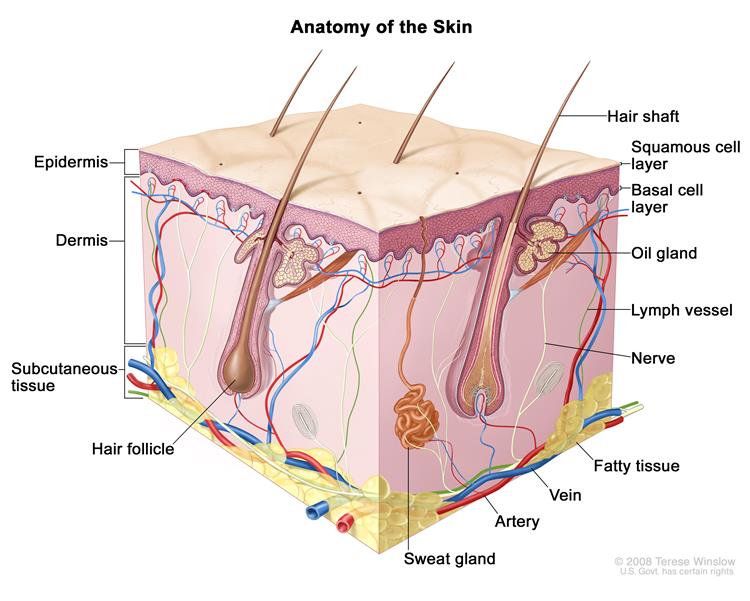 DISCLAIMER: The content on this website is intended for informational, and educational purposes only and not as a substitute for the medical advice, treatment or diagnosis of a licensed health professional. The author of this website is a researcher, not a health professional, and shall in no event be held liable to any party for any direct, indirect, special, incidental, punitive or other damages arising from any use of the content of this website. Any references to health benefits of specifically named products on this site are this website author's sole opinion and are not approved or supported by their manufacturers or distributors.